ENVIRONMENTAL REMEDIATION /
CONSTRUCTION
24 HOUR EMERGENCY RESPONSE HOTLINE: (888) 814‑7477
Experienced-Based Project Execution
ER offers our clients a combination of expertise and experience allowing for cost effective design and construction:
Constructability Review of Design Documents
Construction/Operation/ Maintenance for Soil,
Groundwater and Mine Leachate Treatment Systems*
Engineered Cap and Liner Construction including
Geosynthetic Clay Liners (GCL), High-Density
Polyethylene (HDPE) and other synthetics
HDPE Pipe Fusion and Installation
Repository, Land Farm, Sediment Repository and
Bio-Cell Construction
Design and Construction of Water Treatment Systems
Fixed Price and Cost Reimbursable
Project/Construction Management
*Our project experience includes constructing and operating systems for the treatment of hydrocarbon and chlorinated solvents in groundwater and mine waste discharge, as well as soil treatment systems for heavy metal and organic contamination.
Related Capabilities
ER has a network of specialized subcontractors nationwide, allowing for reliable subcontracting as needed to meet the most challenging environmental construction project.
History of Success
Over the years, ER crews have handled millions of tons of contaminated soil and hazardous waste. A review of our completed projects demonstrates our ability to execute a full range of remediation assignments. This level of industry experience, coupled with our skilled personnel, equipment and technology resources, has fueled our corporate growth, making ER one of the nation's leading environmental services providers.
A Multitude Of Services
ER routinely provides: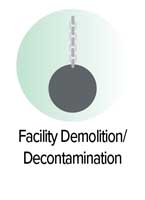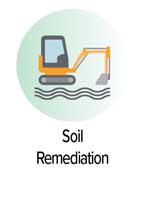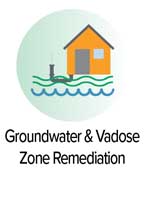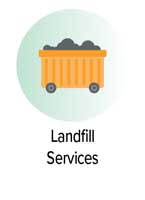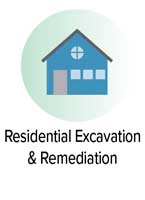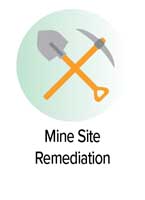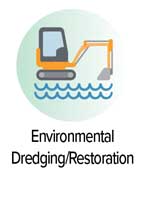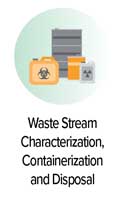 Self-Performance Reduces Costs
Operating from regional offices across the country, our Project Managers and field operations staff self-perform project tasks. ER's self-performance capability significantly reduces project costs for clients and allows our Project Managers direct control over project quality, continuity of personnel, equipment and final outcome.